It's time to create a new Web app! Below we'll show you how to quickly bootstrap an app and how to connect it to a DHIS2 instance.
Creating a new Web app​
From the terminal, create a new DHIS2 app called "my-app"
d2 app scripts init my-app



Change directories to ./my-app and start the app
Connecting your Web app to DHIS2​
From the browser, navigate to your DHIS2 Web App, which by default runs under port 3000 http://localhost:3000. You will see the following page: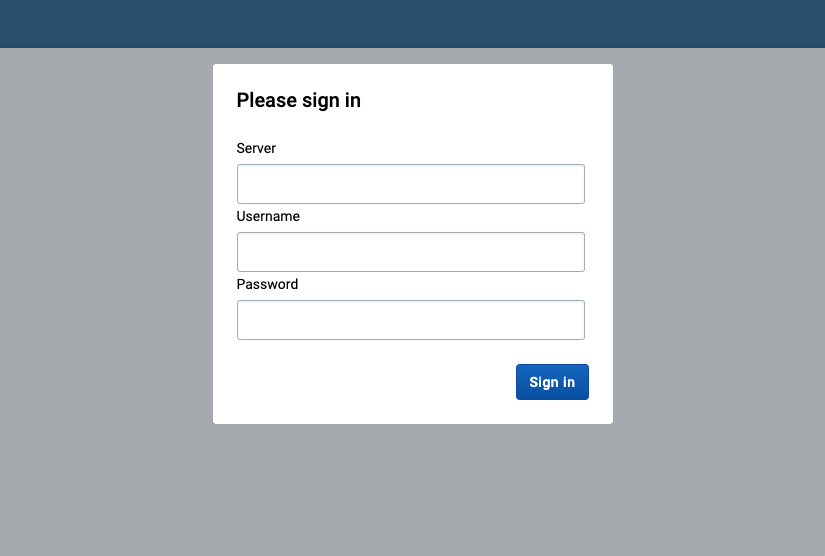 Enter your DHIS2 server URL and the username and password of the default admin user (local DHIS2 instance assumed in the example below)
server: http://localhost:8080




username: admin




password: district



You will see the default admin user name and a welcome message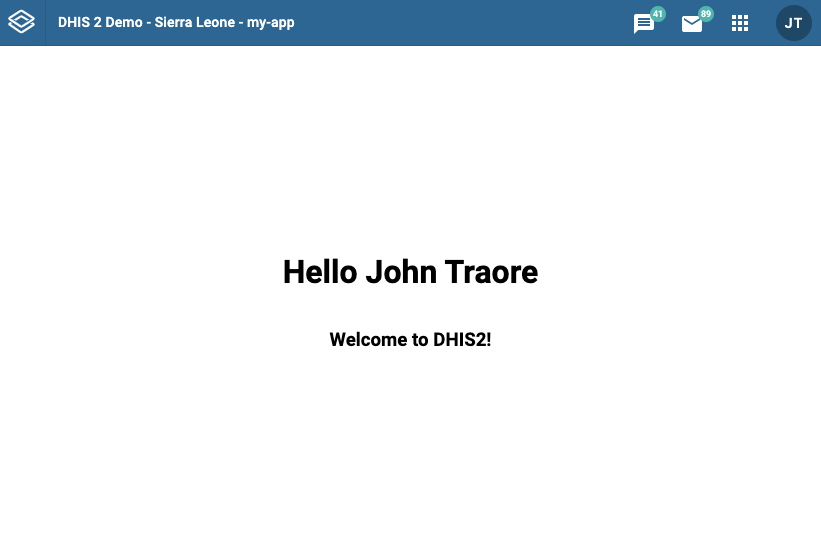 Congratulations! You are ready to start developing a DHIS2 app 🎊
Next steps​
Now that you have created a DHIS2 app and connected it to a DHIS2 instance you can learn more about developing apps on DHIS2.